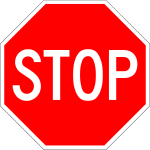 If you were forced to choose one thing you should never, ever do, as a nurse, using your smartphone to snap pictures of patients' private parts would probably be right up there in the list. If you would even come up with such a thought, that is. And yet it keeps happening! At least twice this last couple of months, a Registered Nurse made the news over exactly this.
Last March, the media reported on the case of a 27-year-old former nurse from Fulton, N.Y., who surrendered her nursing licence and declined to contest a charge of moral unfitness in the practice. She'd been arrested last year after using her iPhone to take a picture of an unconscious male patient's penis.
The nurse, Kristen A. Johnson, also videotaped how another nurse cleaned an unconscious female patient's gastrointestinal blood clot. The other nurse "told police that Johnson pointed her phone at her while she was cleaning the blood," the Syracuse Post-Standard reported. The District Attorney's Office started an investigation after the nurse's co-workers at Upstate University Hospital in Syracuse, N.Y., complained that she'd texted them images of both patients. The investigators later found the video and the photo back on Johnson's laptop.
At the time, Onondaga County District Attorney William Fitzpatrick released a statement saying that "despite what certain people seem to think, it is a crime in the state of New York to view, broadcast or record images of another person's intimate body parts, surreptitiously".
Johnson lost her job and was initially charged with two counts of felony second-degree unlawful surveillance and one count of misdemeanor second-degree disseminating of unlawful surveillance images. In a plea deal later last year, she pleaded guilty to one misdemeanor count that covers all of the charges, a follow-up story by the Syracuse Post-Standard reported, and in exchange the felony charges were reduced. She was required to give up her nursing license, and placed on probation for three years.
If none of that was creepy enough, police elsewhere in New York state, on Long Island, arrested a registered nurse at Good Samaritan Hospital in West Islip last month for photographing a teenage female patient's "intimate parts", News 12 Long Island reported. The nurse, 35-year-old Nick Petrella, stands accused of taking several photos of the patient while she was unconscious in the emergency room, receiving care for alcohol intoxication, according to ABC 7 New York.
Petrella had worked at the hospital for the last eight years, and his attorney said he was "highly honored and respected" as a nurse and had no past criminal record. He was arraigned on felony unlawful surveillance charges on May 27, but pleaded not guilty, and the judge "set cash bail at $7,500 and bond at $15,000."
A common thread in both cases is that the police acted after a fellow nurse took action. In Petrella's case, "another staff member of the hospital that observed Mr. Petrella, notified the charge nurse that was on duty, and the hospital ultimately advised us of it," News 12 Long Island quoted Detective Sgt. John Diffley. If you see a colleague doing harm, do not hesitate to let someone know.